Nerve Bundle
November 30, 2017 - December 23, 2017
Nerve Bundle is Lukather's yearly December jam band. This year Nerve Bundle will do the Baked Potato in Los Angeles and then Japan for a week. 
In The Baked Potato Nerve Bundle will play 6 shows on November 30th and December 1st and December 2nd. Two show a night. First at 21.30 and second at 23.30.
In Tokyo and Osaka Nerve Bundle will do two shows a night either. First at 18.30, second at 21.30.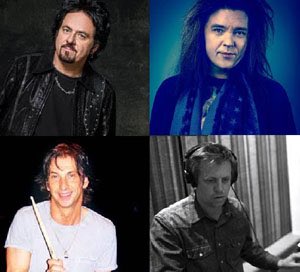 Steve Lukather - Guitar
Jorgen Carlsson - Bass
Toss Panos - Drums
Jeff Babko - Keys
Tour dates
The Baked Potato

The Baked Potato

The Baked Potato

The Baked Potato

The Baked Potato

The Baked Potato

The bottom line

Billboard-Live

Billboard-Live

Billboard-Live

Billboard-Live

Billboard-Live

Billboard-Live

Billboard-Live

Billboard-Live