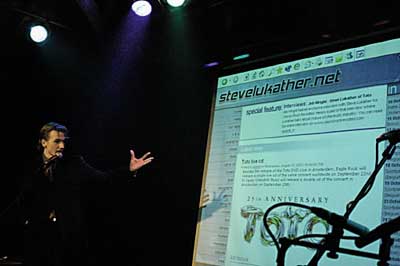 After a special introduction video with old and new Lukather video and picture clips, the event started with a short speech by myself and a presentation about the new website by Kay. Luke came on stage to thank the fans for coming and our family/company to make it all happen, start the new website and play a fabulous acoustic set (Hate everything about you, Swear your love, Extinction blues, Hero with a 1,000 eyes, The gift of faith, The road goes on, Look out for angels and The Christmas song).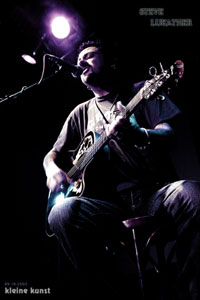 After the gig Luke handed over the first copy of his new (Xmas) record Santamental to Johan Dollekamp from the PopEye record store in Hengelo and took his time to meet his fans, sign cd's, dvd's, guitars and photo's and do some picture sessions. The atmosphere was very intimate and the reactions from the fans and the press were overwelming possitive. Most of fans had the day of their lives as they stated afterwards.
Luke, Kay, Robin, Gea and myself want to thank all of you fans for coming and participating in a great party and for your support through the years. Also for us it was an unforgettable happening.